We want to thank everyone for all of their fundraising activities and to share some of the inspiring stories that have helped us to continue to provide our vital services to our customers.
Please click on the read more button on our featured story above, or click on any of the stories below for more information.
If you want to help and support the work we do in the local community please click on the  'I want to support KCT button' below and provide us with your contact details.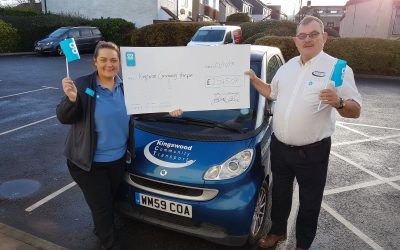 Good morning, Today I had the pleasure of receiving a cheque for £2,545.07 from the Hanham Branch of the Co-op. This was part of their 'Local Community Fund' where for the last six months, they have been rasing funds for three local charities. A huge thank you to all...
Are you interested in supporting Kingswood Community Transport?
Whether through fund raising, sponsorship or volunteering, we need you help.
Please get in touch to play your part by clicking on the button below